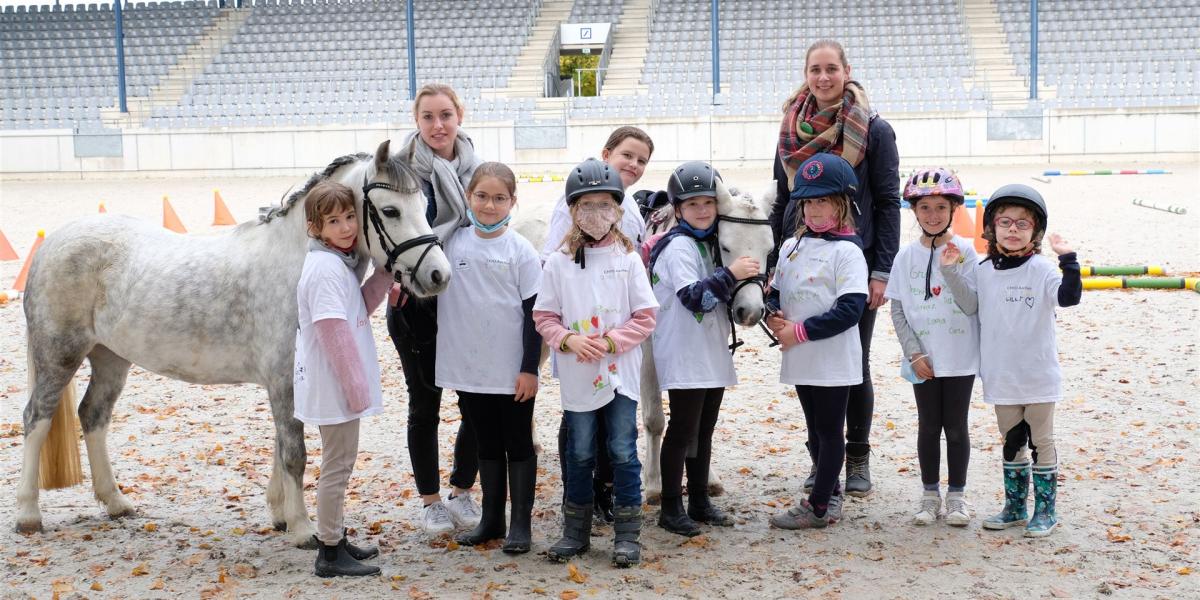 Monday, 21. June 2021
Kids Camp in the autumn break
Grooming horses, riding and dancing with Karli, the CHIO mascot – after the successful premiere last year, the "CHIO Aachen Kids Camp" is entering the second round from October 18th-22nd, 2021. The registration period has already begun.
For five days during the autumn holidays, the focus will lie on the youngsters of the equestrian scene at the location where otherwise the top riders, vaulters and drivers in the world compete against each other. In addition to a range of sport and exercise games and crafting activities, the diversified programme also introduces the youngsters to the horse in a playful manner of course.
How do I groom the horse correctly? What is a horse allowed to be fed? And what are riding figures actually? To help answer these questions ponies will be available, which the children will even be able to ride (on the lead rein): in particular in the Deutsche Bank Stadium, on the warm-up arena in front of it and in the Albert Vahle Arena. Previous experience is not necessary, the emphasis of the programme that runs daily from 9 a.m. to 4 p.m. is on having fun. Which is why meeting up with the CHIO mascot, Karli, is on the agenda again this year and after last year's successful quadrille with the self-made hobby horses, the parents can look forward to their children's performances on the final day with anticipation.
The holiday camp is being organised in compliance with the applicable hygiene regulations. Children of primary school age (6 to 10 years old) can take part in the camp. The participation fee is 250 Euros per child, which in addition to the daily midday meal also includes fruit, snacks and drinks.