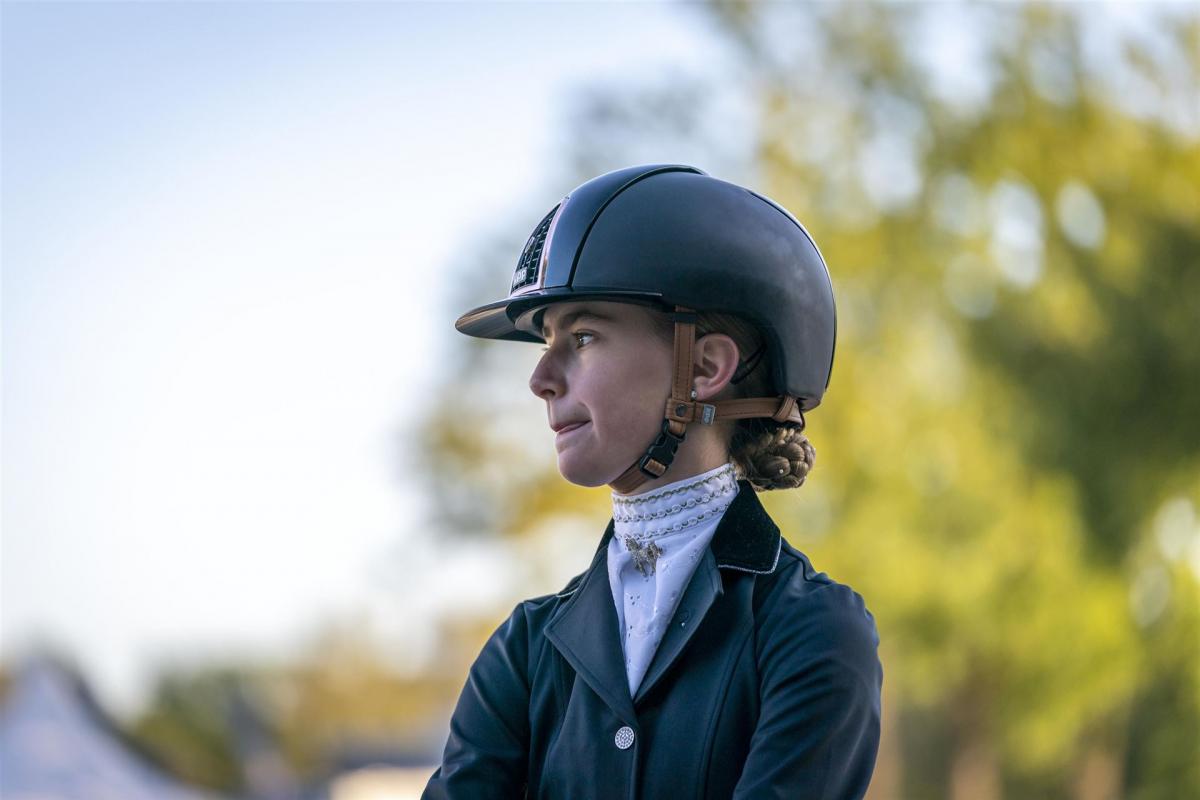 Tuesday, 11. May 2021
Winning is a matter of mind – losing is too!
There were a lot of topics to be discussed in the scope of the online consulting session of the CHIO Aachen CAMPUS on the topic of "Mental strength in the equestrian sport". Many of you tuned in to listen to our expert Antje Heimsoeth and pose her questions. We have summarised the most important statements for you.
We often hinder ourselves while riding – namely when anxiety, stress or pressure narrow the belief in our own capabilities. Self-confidence in one's own abilities is however of elementary importance in order to be successful. "Our horse can only trust us if we trust ourselves," the mental coach, Antje Heimsoeth, said. In her book "Mental Training for Riders" (3rd edition) she vividly explains how personal mental blocks can be transformed into personal strengths. Ultimately, the equestrian sport is about being able to call up the best performance at the decisive moment.
Internal interference factors
"Each of us does mental training automatically," explained Antje Heimsoeth. "We all think in images or see film scenes that play inside our heads, which possibly cause anxiety. This can for instance be a tractor driving past or the horse rearing. The film is there. And it stays there. It is our task to change it or ideally overwrite it." In other words, one has to reduce the images inside one's head, defeat them ideally. How does that work? First of all, breathe deeply! Calm abdominal breathing or the so-called thought-stopping technique are effective means. "In situations when fear overtakes us, it is useful to forcefully say 'stop' out loud, if needs be repeating it three times," the sports mental coach advised. "Subsequently, one has to target one's focus and concentration on what we actually want achieve." It is also advisable to keep on recalling positive moments and achievements we have experienced – for example by looking at photos or watching videos. In this way, we can keep on reminding ourselves what we are capable of achieving.
External interference factors
But not just the rider, the people accompanying him/her also have an important role to play. Too high expectations can also trigger off mental blocks, which prevent us from reaching our equestrian goals. And it is particularly important when one is warming up for a class to clearly define in advance, who should be there to help and what form this assistance takes on. "The last thing one hears before entering the ring is what remains in one's head. So, it is essential – incidentally the same is also true for the daily training – that one doesn't underline possible errors at that moment in time, but instead highlight the strengths of the rider and encourage him/her," the 56-year-old, who describes mental strength as a fundamental way of living, pointed out. "I cannot expect my horse to be strong mentally, if I am not myself in the normal daily routine." However, people, who don't display this asset naturally, don't have to fail. "We can learn to be mentally and emotionally strong and also continually improve this," Antje Heimsoeth said speaking from experience. "However, it is a process that we have to accept and which demands patience."
Stefan Knopp, Director of the CHIO Aachen Campus, was very pleased with the response to this Zoom consulting session. "We received many questions on this topic in advance. The huge interest shows how important mental training is within the equestrian circles. Many thanks to our expert Antje Heimsoeth for taking the time to answer the many questions of our participants." our ZOOM consultation.
You can find more information on Antje Heimsoeth's website.