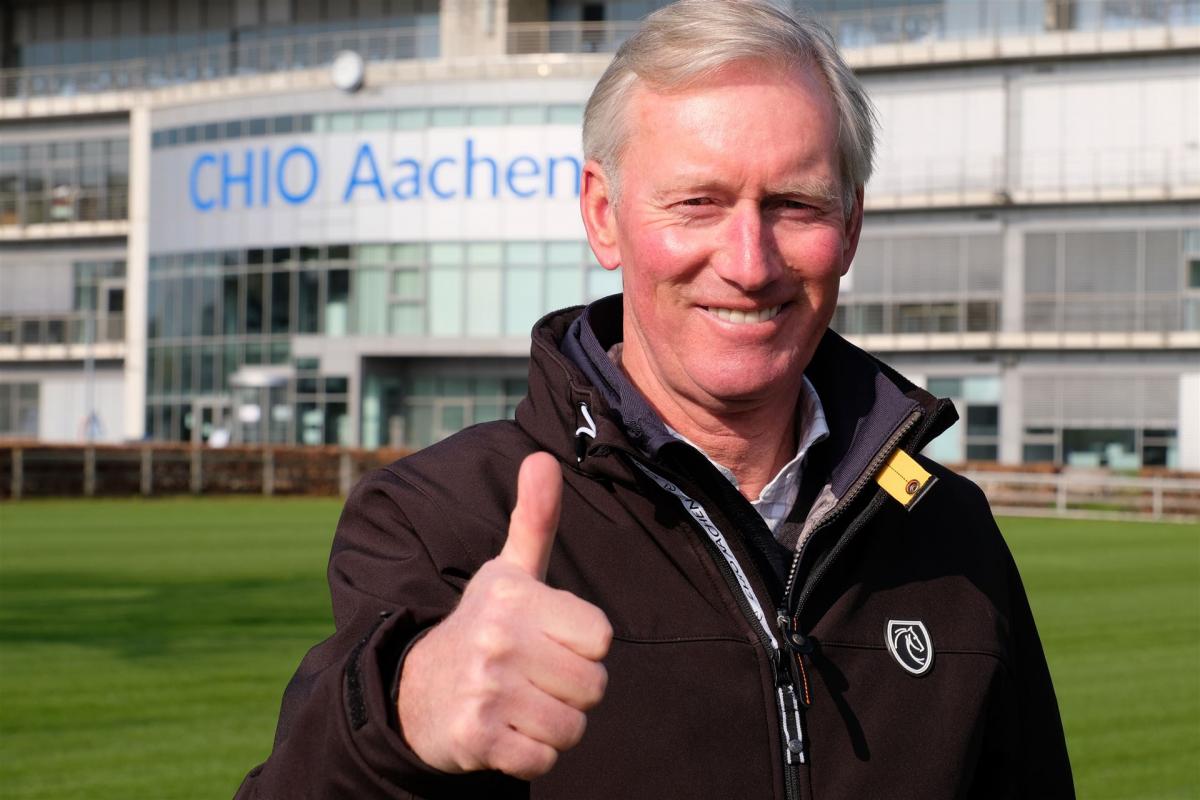 Thursday, 15. April 2021
Training under top conditions
"We are delighted that after these long months of not being able to offer any training courses, we can now at least offer outdoor training sessions to the selected circle of aspiring young top talents – under observance of the current Corona provisions, of course," said Stefan Knopp, Director of the CHIO Aachen CAMPUS, drawing a positive balance after the three training days of the Programme of Excellence.
"That was really good," raved Max Haunhorst. The 20-year-old spent three days in Aachen training on the traditional show grounds of the CHIO under the direction of the many-time, Belgian Nations Cup rider, Jos Lansink. And that is something special, even for the member of the German U21 squad, who has already notched up fantastic achievements. "Jos is a role model for us all," said Max about the Belgian show-jumper, who claimed the World Championships title in Aachen in 2006. "To be able to learn from a rider, who has won so much and who has such a wealth of experience is a unique opportunity for us all." Here, Max is also talking for the remaining five scholars from Germany, Belgium and the Netherlands. The chemistry between the top talents is right too. "Of course, we all know each other already from the shows," explained Max. "But, of course, when one spends so much time together like here, the exchange is even more intense."
Max had brought two of his young horses with him to Aachen, including Zapzarap Z, a 7-year-old gelding bred by his father, Martin, whom he is gently preparing for bigger tasks. So, it was particularly pleasing that he was able to reap initial fruits from the training during the course. "The focus lay on the flat work on the first day of the programme. We only did a few jumps," Max said outlining the programme. How effective it was, became directly apparent the next day: "My horses were much better to ride from the very start. This naturally also applied for the jumping exercises too." And the young man from Hagen, Germany will also attempt to follow Jos Lansink's tip that he should try to keep his torso a little stiller: "My dad trains me at home. We are a well-practised team," stated Max. "But a different viewpoint and new input are of course helpful to achieve continual improvement." And that will be precisely Max's aim from April 26th-28th too – when the next training days of the CHIO Aachen CAMPUS are on the agenda for him and his fellow riders.