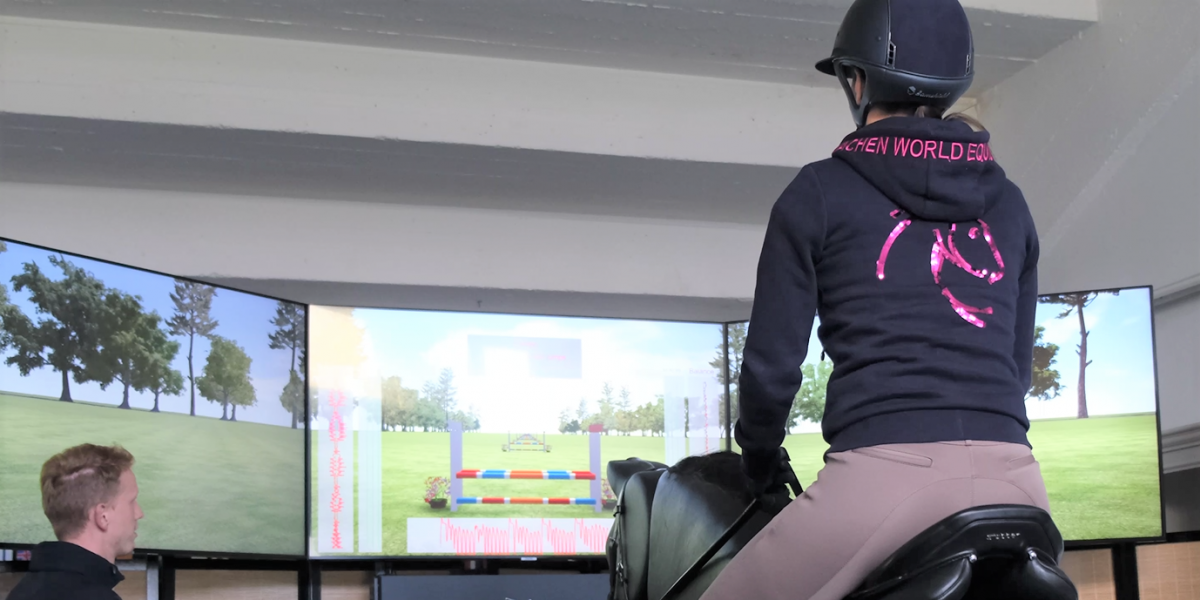 Tuesday, 17. January 2023
Professional training on the equestrian sport simulator
Take advantage of the unique opportunity to have your seat on the equestrian sport simulator of the CHIO Aachen CAMPUS examined and analysed by a professional simulator coach.
A rider with a correct seat and fine aids is the basic requirement for a successful collaboration with our sports partner, the horse. Because a horse can hardly relax or be correctly aligned, if the rider falsely distributes his weight on the horse's back by tilting in the hip, for example. Significant imbalances of the rider can be easily recognised with the naked eye, but small faults often remain undiscovered and are thus never corrected.
Training on the equestrian sport simulator, which is being presented by SAP, takes this issue a step further. While you try your hand at the disciplines dressage, jumping or eventing on the simulator, your seat will be analysed in detail. Numerous sensors recognise even small deviations and collect this data for a comprehensive evaluation, which you can subsequently take home with you. Our experienced and certified simulator coach will instruct you, evaluate the results and show you how you can improve your seat long-term.
Our offer comprises of a one-hour training session on the simulator and costs 135 Euros. Persons aged 14 and over, who weigh no more than 100 kilogrammes are allowed to participate. The offer is open to people of all riding levels.
More dates will follow soon.