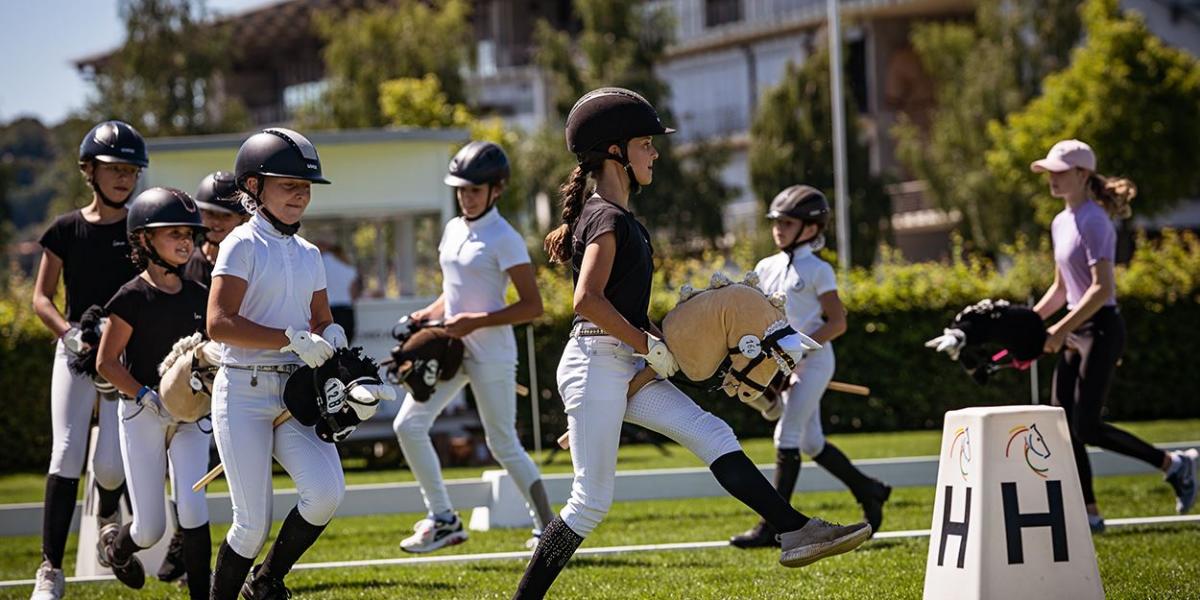 Wednesday, 10. August 2022
Successful premiere of the "Family Day"
The premiere of the "Family Day" of the CHIO Aachen CAMPUS was a total success. Aspiring young riders demonstrated their skills in pony competitions up to novice class A**, on top of that a variety of attractions offered plenty of fun for the whole family.  
It was colourful, it was cheerful and it was also sporty: Just a few weeks after the World Equestrian Festival, the traditional showgrounds of the CHIO Aachen were dedicated to the youngest equestrian sport talents in the scope of the "Family Day". "Promoting aspiring young riders is one of the key focuses of the CHIO Aachen CAMPUS," commented Stefan Knopp, Director of the CHIO Aachen CAMPUS. "We want to promote young talents and open up our grounds to the smallest of the equestrian sport fans, the Family Day offered an excellent opportunity to do just that." And the concept was an all-round success. Amid bright sunshine, the young athletes came to the Aachen Soers in high numbers. The highlight in the jumping area was the qualifier of the U15 riders for the nationwide Horst-Gebers Pony Tour. With Johanna Hell and Nashille`s Ronja WH (RV Kaldenkirchen 1929) topping the ranks, the three best placed riders won their tickets for the final, which is being staged at the German Youth Championships in Verden in mid-September.   
In the course of hobby horsing and lead-rein competitions, the smallest talents put in their best performances in colourful costumes and many other items on the agenda also placed the spotlight on the smallest guests. Of course, there were plenty of non-sporting activities to engage in too. In addition to a bouncy castle and face painting, the youngsters were able to take part in a range of activities including crafting hobby horses. Exceptional selfie spots invited the guests to take unforgettable photos. And of course, there was also pony riding and the opportunity to ride on an impressive carriage. The performances by the influencer Anja Federwisch with her Haflinger Sam and the participants of the CHIO Aachen Kids Camp were impressive. The CHIO Aachen mascot, Karli was also present, of course, appearing on selfies, dancing and hugging the spectators.