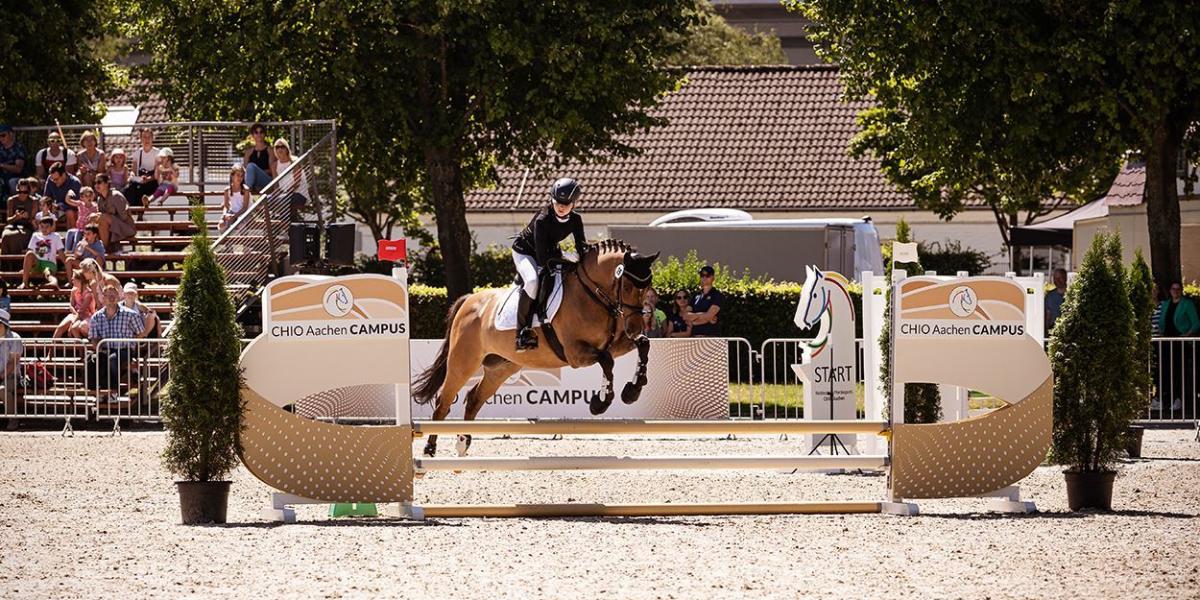 Monday, 10. July 2023
06.08.2023
Family day at the CHIO Aachen CAMPUS
After the successful premiere of the "Family Day" last year, we are looking forward to a repeat this year on Sunday, August 6th. On this day, the CHIO Aachen CAMPUS will not only offer young up-and-coming riders the chance to demonstrate their skills on what is probably the most famous equestrian site in the world, but also plenty of attractions for the whole family.
Only a few weeks after the World Equestrian Festival, where the best equestrian athletes in the world traditionally compete in five disciplines, the CHIO Aachen show grounds will be dominated by the youngest equestrian talents. Within the framework of the 2nd Family Day of the CHIO Aachen CAMPUS, participants and visitors of all age groups can expect a colourful supporting programme of sport and hands-on activities.
The sporting program is all about the young up-and-coming riders and offers them a colorful program starting with a show-jumping competition up to the qualification for the nationwide Horst Gebers Pony Tour at A-level. But also the little ones will get their money's worth at the CHIO Aachen CAMPUS event. In addition to Hobby Horsing, which imitates the movements of jumping and dressage with hobby horses, the young talents can show what a good figure they already cut on a real pony or large horse in a lead rein class - those who like can also take this test in costume.
There is no question that the CHIO Aachen mascot Karli will also stop by on this day. There will also be great attractions for the whole family. In addition to pony rides, a bouncy castle and many other varied offers, the participants of the CHIO Aachen Kids Camp will also create a great atmosphere with a performance. "The promotion of young equestrian talent is a central concern of the CHIO Aachen CAMPUS," explains Stefan Knopp, Director of the CHIO Aachen CAMPUS. "We want to promote young talents and open up our grounds for the youngest equestrian fans, the Family Day is an excellent opportunity for this."
Programme:
- Jumping competitions up to class A** between 9 am and 6 pm
- Food & drinks
- from 10:30 am: Pony rides, carriage rides, bouncy castle, face painting, hobby horse making, rider flea market
- Behind the Scenes - historical tour of the show grounds and stables
- CHIO Aachen Kids Camp Participants' performance
-taster riding simulator training