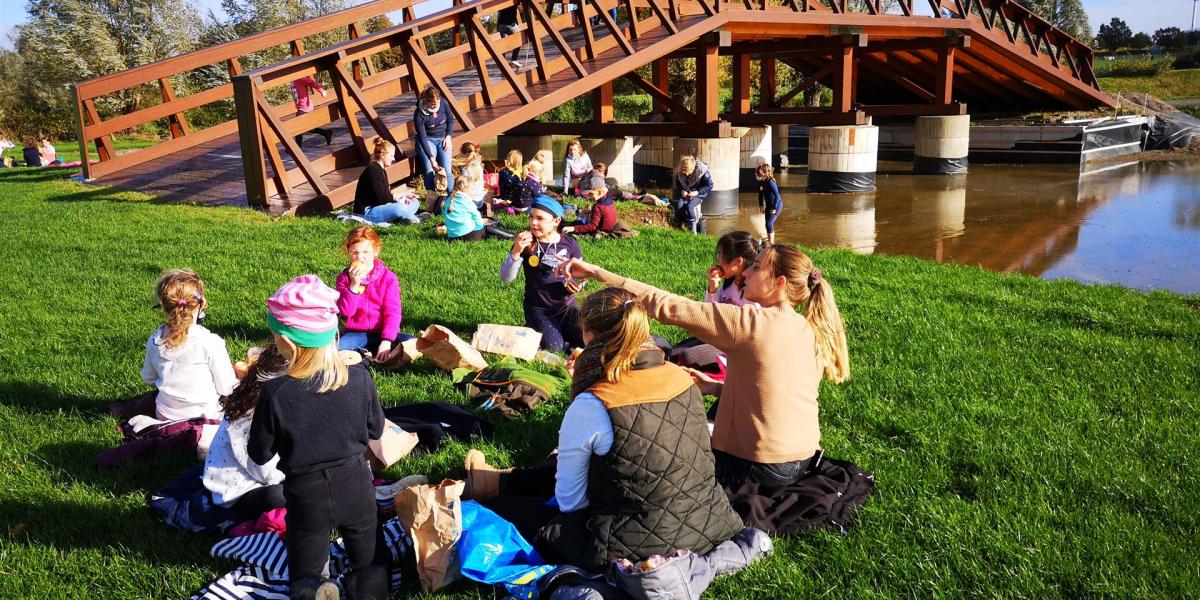 Saturday, 24. October 2020
Holiday Camp at the CHIO Aachen-Showgrounds
Grooming the horses oneself, sitting in the saddle and watching the blacksmith at work – from October 19th-23rd, 2020 everything revolved around the horse at the premiere of the "CHIO Aachen Kids Camp".
For five days during the autumn holidays, the focus lay on the youngsters of the equestrian scene at the location where otherwise the top riders, vaulters and drivers in the world compete against each. 35 horse-loving girls and boys came together at the world-famous showgrounds of the Aachen Soers for the first CHIO Aachen Kids Camp, some of whom had previous experience, others not – which of course was neither here nor there. In addition to various sport and exercise games, crafting activities and a visit to the cinema, the diversified programme also introduced the youngsters to the horse.
How do I groom the horse correctly? What is a horse allowed to be fed? And what are riding figures actually? Eight ponies helped answer these questions, which the children were even able to ride (on the lead rein): in the Deutsche Bank Stadium, on the warm-up arena in front of it and in the Albert Vahle Arena. The special highlights of the five-day programme included a visit from the blacksmith, the wagon ride over the cross-country course, the big paper chase, which even led the children over the world-famous grass of the Main Stadium and the vaulting workshop with the former World Champion, Patric Looser. In spite of the professional being at the end of the lunge rein, the emphasis placed was having fun. And the children quite visibly enjoyed themselves – especially during the morning welcome dance with the mascot Karli or the rehearsed quadrille with self-made hobbyhorses, which was performed in front of the parents on the final day.