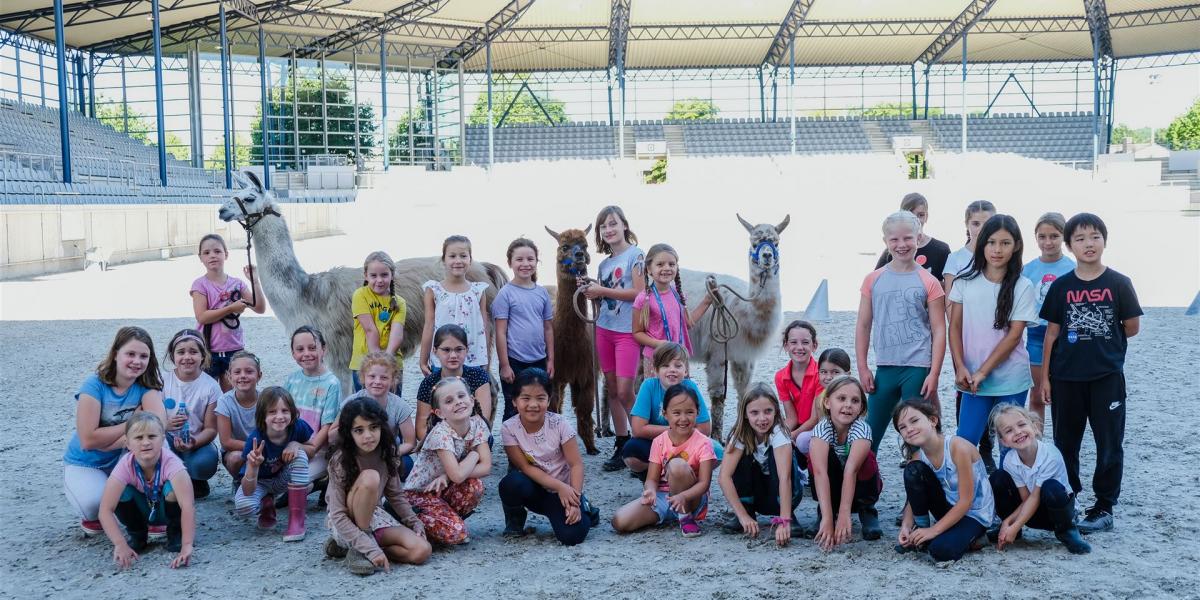 Friday, 11. August 2023
04.10. - 06.10.2023
Kids Camps in the autumn vacations
Where the world's best riders, vaulters and drivers usually compete, everything is dedicated to young riders during the fall vacations. In addition to varied sports and exercise games and handicrafts, the diverse program offers children of primary school age one thing in particular, of course: a playful introduction to the horse.
How do I groom properly? What may horses be fed? And what are hoof-beat figures? The children learn this and more in direct contact with the four-legged friends. Of course, petting is not neglected and the little ones are even allowed to go for a ride or two in the saddle (with a guide). No previous experience is necessary; the only thing that matters in this program is having fun.
The children can look forward to exciting days with many surprises. Parents can also look forward to seeing what their children will show them at the end of the camp. The program for the final performance will be developed jointly by counselors and children.
Children of primary school age (6 to 10 years) can register. The participation fee is 200 euros per child, which includes daily supervision from 9 a.m. to 4 p.m., lunch at the Stables Inn restaurant, fruit, snacks and drinks.
More information about the Kidscamp in autumn