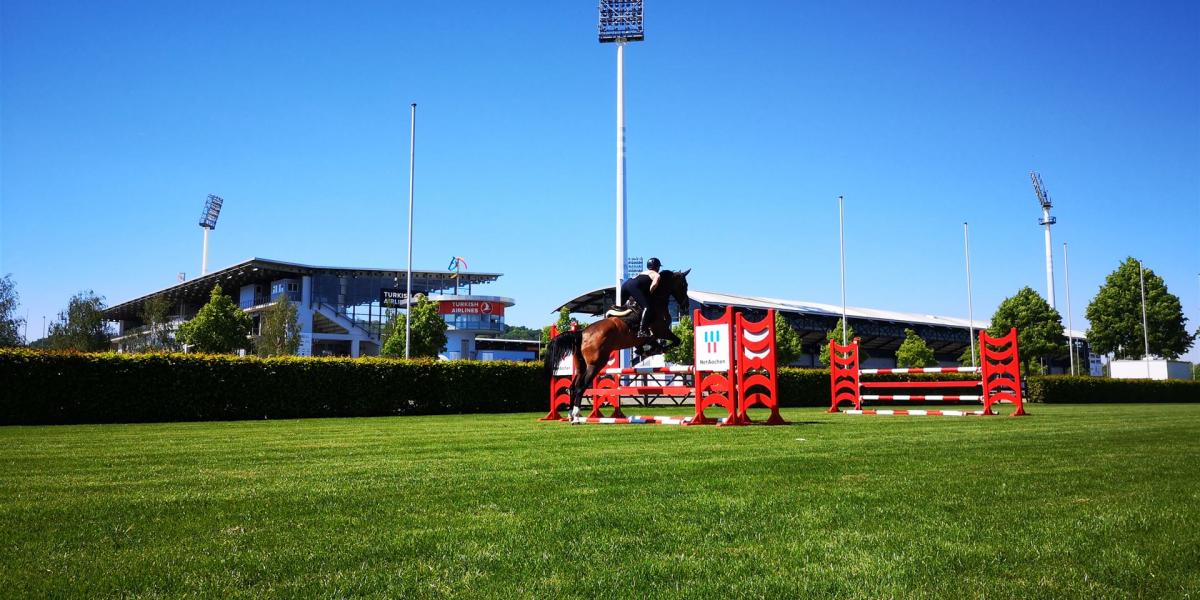 Friday, 24. September 2021
CHIO Aachen CAMPUS: The new year of the Excellence Program starts
13 participants, 7 nations, one goal: Mastering the transition into the professional sport. From Monday onwards, the Programme of Excellence of the CHIO Aachen CAMPUS will be supporting talented young show-jumpers and dressage riders with this aim. The new year starts on Monday.
The athletes will be accompanied on their way intensively for a whole year. Not only the Head Coaches Isabell Werth (dressage) and Jos Lansink (show jumping) will support them, but also famous coaches from a wide range of areas. These include nutrition and fitness experts as well as management and media professionals.
The first of six on-site sessions at the CHIO Aachen CAMPUS grounds lasts for three days. Up until Wednesday evening, in addition to intensive training sessions, also a sport medical test at the Aachen Clinic, the official partner of the CAMPUS, and team building is on the agenda. The participants are aged between 17 and 21 and come from Switzerland, Russia, Belgium, the Netherlands, Germany, Argentina and Denmark.