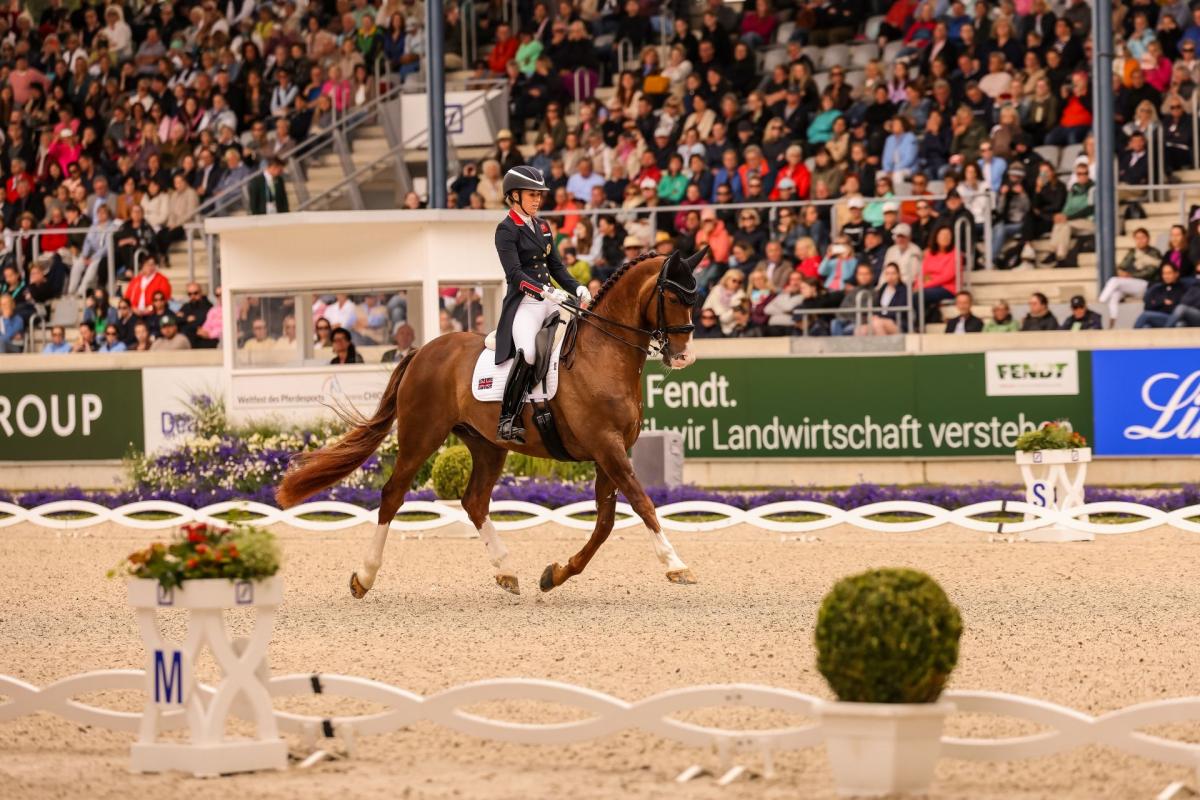 Monday, 21. August 2023
30.09.2023
For the first time in Germany: Live training with the Dressage Olympic Gold Medallist Charlotte Dujardin
She conquered the indoor dressage arenas of the world with Valegro, she has won Olympic gold and World and European Championship titles. And even since the wonder gelding has been enjoying his well-deserved retirement, Charlotte Dujardin continues to expand her collection of medals with new horses - most recently with team gold and two individual bronze medals at the European Championships in Riesenbeck. In cooperation with the Equestrian Management Agency, the 38-year-old British dressage rider is coming to the Aachen Soers on September 30th for a live training session and will give insights into her proven training philosophy.
LOOKING FORWARD: We are offering you the unique opportunity to ride in the live training with Charlotte Dujardin!
All ticket buyers can apply for one of two training slots if the following minimum requirements are met:
Training slot basic work: at least three placings at L-level in this horse-rider combination; ridden on snaffle.
Training slot work with the young horse: five-year-old horse with at least two placings at elementary level dressage in this horse-rider combination; first beginnings at elementary level.
The training will be given in English language. You will find the link to the application form in the confirmation email after the ticket purchase. If you have already bought a ticket before, you will receive all necessary information by e-mail. In addition to the application form, please send us a training or tournament video of max. five minutes (e.g. via WeTransfer, Dropbox, OneDrive or a link to Rimondo, Clipmyhorse etc.) showing all basic gaits.
Return to: training@chioaachen.de , application deadline is September 18th, 2023.